Videogiochi
Videogiochi
Questo sito utilizza cookie, anche di terze parti. Se vuoi saperne di più leggi la nostra Cookie Policy. Scorrendo questa pagina o cliccando qualunque suo elemento acconsenti all'uso dei cookie.I testi seguenti sono di proprietà dei rispettivi autori che ringraziamo per l'opportunità che ci danno di far conoscere gratuitamente a studenti , docenti e agli utenti del web i loro testi per sole finalità illustrative didattiche e scientifiche.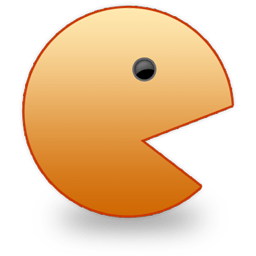 Videogiochi
Appunti , informazioni utili e links riguardo ai videogiochi
Videogiochi
Alcuni tipi di video giochi - videogames

ADVERGAMES: sono i giochi online che le aziende usano per fare pubblicità ai loro prodotti. Un esempio è "Flip The Mix", l'advergame di M&M's, in cui il giocatore deve incolonnare o mettere in riga i confetti di cioccolata, acquisendo un punteggio per ogni riga che riesce a completare. Il gioco dal 2002 è stato giocato per oltre 12 milioni di volte.
AVVENTURA: è un genere di videogioco caratterizzato dall'esplorazione, risoluzione di enigmi, interazione con personaggi di gioco ed è incentrato sulla narrazione piuttosto che sulle sfide basate sulla prontezza di riflessi.
EDUCATIONAL GAMES:  sono i giochi che ti permettono d'imparare divertendoti e possono affrontare tanti argomenti.
GIOCHI DI SIMULAZIONE:  questi giochi cercano di simulare un aspetto della realtà e in genere richiedono un misto di abilità, fortuna e strategia. Si cerca per quanto possibile di riprodurre l'esperienza reale come se il giocatore fosse veramente nella situazione rappresentata. Il gioco può essere ambientato anche in un mondo fantasioso, ma comunque il tema del gioco è affrontato in dettaglio come se fosse reale. Un esempio è il Tamagotchi, un videogioco portatile che simula la cura di un animale domestico, con ritmi giornalieri uguali a quelli reali. Il gioco contiene un orologio reale perciò ad esempio quando è notte, è notte anche nel gioco e l'animaletto dorme.
Fanno parte di questa categoria anche i GIOCHI DI SPORT
GIOCHI DI RUOLO:  il giocatore sceglie uno o più personaggi con cui entrerà nel gioco. Inoltre deve acquisire per i suoi personaggi oggetti e abilità per poter procedere e, se possibile, vincere il gioco. Solitamente ad un gruppo di eroi viene assegnata una missione di qualche tipo. Nel corso del viaggio gli avventurieri affrontano continui attacchi di nemici e mostri.
Un tipico "schermo di stato" di un videogioco di ruolo include il nome del personaggio, il suo ritratto, livello (Lv), punti ferita correnti/massimi (HP) e punti mana (magici) correnti/massimi. Altre informazioni includono statistiche di base ed il tipo di armi, armature ed equipaggiamento del personaggio/i. Un esempio è Pokémon, una serie di giochi la cui innovazione principale è stata di sostituire al gruppo di avventurieri delle creature che potevano essere catturate, collezionate ed addestrate per il combattimento.
SPARATUTTO:  sono chiamati così i videogiochi in cui l'attività predominante è sparare con diverse tipologie di armi ai nemici che infettano i diversi livelli del gioco.
Fonte: http://www.lissoneprimo.it/dowload/TIPI%20DI%20VIDEOGAMES.doc
GLOSSARIO VIDEOGIOCHI
Arcade: Videogiochi dai meccanismi immediati e di breve durata
Avventura: In gergo videoludico, genere non di azione ma in cui bisogna risolvere vari enigmi logici. Possono essere testuali, grafiche o "contaminate" dall'azione in 3D
Beta Test: Insieme di  prove di un prodotto terminato prima di essere lanciato sul mercato
Beat'em up: Genere di videogiochi basato su vari tipi di combattimento
Codice di programmazione: Linguaggio comprensibile all'elaboratore con cui vengono scritti i programmi (diminutivo: codice)
Concept: Essenza originaria e più profonda di un gioco
Console: Macchina elettronica destinata esclusivamente a scopi ludici
Dolby surround: Sistema di codifica audio digitale che permette di riprodurre una colonna sonora utilizzando differenti tracce audio
Echelon: Rete di satelliti, basi terrestri e super-computer degli USA (in collaborazione con Canada, Gran Bretagna, Nuova Zelanda ed Australia)  per permettere l'intercettazione di alcune particolari linee di trasmissione ma anche per intercettare indiscriminatamente quantitativi inimmaginabili di comunicazioni via qualsiasi mezzo o linea di trasmissione
Edutainment: Genere di Videogiochi con fini educativi  o pedagogici
Fantasy: Relativo alle ambientazione fantastiche in stile Tolkien
Flop: Fallimento
Full Motion Video: Tecnica che consente di visualizzare durante un programma, filmati a tutto schermo
Gamepad: Periferica manuale di gioco
Gameplay: L'essenza del videogame ovvero la modalità  di gioco 
Gamers: Sinonimo per indicare i videogiocatori
Grafica vettoriale: Tecnica visiva composta da linee e curve definite da entità matematiche denominati vettori
Linkare: Collegare
Hardcore gamer: Giocatore appassionato ed incallito
Hardware: macchina elettronica in grado di rendere usabile all'uomo il software
Istant messenger: Programma usato per scambiare messaggi tramite Internet
Joystick: Periferica manuale di gioco
Laser game: Gioco basato sulla tecnologia laser
Main Theme: Termine per indicare  la canzone o  il tema musicale principale di una colonna sonora
Merchandising: L'insieme di metodi adatti a comunicare informazioni sul prodotto, promozioni ed eventi speciali e a rafforzare la comunicazione pubblicitaria attraverso veicoli di comunicazione non mediatici ma nel mondo dei videogiochi termine indicante anche tutti i prodotti realizzati con una licenza di un personaggio o di un gioco stesso
Microprocessore: Il "cuore" della struttura hardware di un computer o di una console
Mit: Massachussets Institute of Technology. Qui nacque Spacewar, il secondo videogioco della storia
Modelli poligonali: Figure tridimensionali composte da insiemi di poligoni
Multiplayer: Termine per indicare il gioco in contemporanea di vari utenti collegamenti tramite Internet o altri protocolli di collegamento.
On Line:Essere collegati ad Internet
Piattaforma (di gioco): Sinonimo, in gergo videoludico, indicante una macchina per videogiocare
Pirateria: Copiare e diffondere software in maniera illecita
Platform: Genere indicato anche con il sinonimo di "corri e salta" poichè sono queste le azioni più ricorrenti in questo tipo di giochi
Prequel: Videogioco ambientato in un tempo precedente al titolo originale
Reference: Prodotto ad alto valore informativo e con una componente ludica minima se non assente
Risoluzione video: Numero di punti (pixel) che è in grado di rappresentare uno schermo  in orizzontale ed in verticale
Sequel: Seguito di un videogioco
Shooter: (Sinonimi: shoot'em up o spara tutto) Genere basato sul colpire vari generi di avversari/bersagli
Simulazioni: Genere dedicato al tentativo di riprodurre fedelmente l'uso di mezzi (aerei, auto), azioni o eventi
Software: programmi informatici di vario genere
Silicon Valley: Area a sud di San Francisco in cui sono nate le più importanti aziende del settore informatico
Software House: Produttore di programmi informatici
Subwoofer: Cassa sonora separata per la riproduzione delle basse frequenze
Videogaming: Il videogiocare
X Generation: Termine per indicare i nati fra la seconda metà degli anni '70 e la  prima degli anni '80
Fonte: http://www.fabbricantidiuniversi.it/videogames/tesi.doc
Ogni regola del gioco è affascinante. Un gioco, non è che questo, e il delirio del gioco, il piacere intenso del gioco proviene dalla chiusura nella regola.
Jean Baudrillard
 
I tratti essenziali di ogni gioco: la simmetria, le leggi arbitrarie, il tedio.
Jorge Luis Borges, Finzioni, 1944
 
Il mondo è come un tavolo da gioco predisposto in modo tale che tutti quelli che entrano nel casinò devono giocare e tutti a lungo andare devono perdere, chi più chi meno, anche se di quando in quando possono realizzare una vincita provvisoria.
Samuel Butler, Taccuini, 1912 (postumo)
 
Un buon giocatore è sempre fortunato.
Capablanca
 
La freddezza di un giocatore che perde quasi sempre, diminuisce il piacere del vincitore.
William Congreve
 
E perché il gioco sarebbe peggiore di un qualsiasi altro mezzo di far denaro, per esempio, magari del commercio?
Fёdor Dostoevskij, Il giocatore, 1866
 
Il gioco è un corpo a corpo con il destino.
Anatole France, Il giardino di Epicuro, 1895
 
Il contrario del gioco non è ciò che è serio, bensì ciò che è reale.
Sigmund Freud, Il poeta e la fantasia, 1907
 
Il gioco è sempre una perdita: di tempo, se non altro.
Joan Fuster, Giudizi finali, 1960/68
 
Tra il gioco e gli affari scegli il gioco: potresti anche vincere.
L. Infanti
 
La vita non ha che un vero fascino: è il fascino del gioco.
Jean-Claude Killy
 
Un giocatore perde sempre. Perde denaro, dignità e tempo. E se vince, tesse intorno a sé una tela di ragno.
Mosè Maimonide, Sha' are ha-Musar
 
Quando gioco con la mia gatta, chi sa se lei non si diverte con me più di quanto mi diverto io con lei.
Michel de Montaigne, Saggi, 1580/95
 
Dove non concorre al gioco amore o odio, il gioco della donna diventa mediocre.
Friedrich Nietzsche, Al di là del bene e del male, 1886
 
Nell'uomo autentico si nasconde un bambino: che vuole giocare.
Friedrich Nietzsche, Così parlò Zarathustra, 1885
 
L'uomo autentico vuole due cose: gioco e pericolo. Perciò vuole la donna, come il giocattolo più pericoloso.
Friedrich Nietzsche, Così parlò Zarathustra, 1885
 
Giocare significa fare esperimenti col caso.
Novalis, Frammenti, 1795/1800
 
L'uomo è veramente uomo soltanto quando gioca.
Friedrich Schiller, Sull'educazione estetica dell'uomo, 1795
 
Era serio nel gioco, ed era come se giocasse nelle cose serie.
Giovanni Soriano, Finché c'è vita non c'è speranza, 2010
 
Non sai che cosa significhi pressione finché non giochi cinque dollari e ne hai solo due in tasca.
Lee Trevino
 
Si può negare, se si vuole, quasi ogni astrazione: giustizia, bellezza, verità, divinità, Dio. Si può negare la serietà, ma non il gioco.
Edward Hall
Fonte: http://www.aforismario.it/aforismi-gioco.htm
Videogiochi
Se vuoi trovare velocemente le pagine inerenti un determinato argomento come ad esempio videogiochi utilizza il seguente motore di ricerca :
Videogiochi
ORIGINI

Per quanto recente (la prima tappa del mondo videoludico data al 1958), la poco conosciuta storia dei videogiochi è caratterizzata da ricchezza di avvenimenti, colpi di scena, personaggi illustri e avventurosi che la rendono avvincente.
Le origini
Come molti prodotti tecnologici "adottati" successivamente dal mercato consumer, i videogiochi nascono in un laboratorio, frutto di un'attività marginale e quasi per gioco. Spacewar!, considerato ufficialmente il primo videogame della storia, è figlio dello studente del MIT Steve Russell. Qualche anno dopo appare sulla scena il visionario Nolan Bushnell, papà di ATARI e di Pong. Queste sono le origini, che arrivano simbolicamente fino all'ingresso di Miyamoto in Nintendo.

1958 W. A. Higinbotham (Brookhaven National Laboratory) realizza Tennis for Twovisualizzato su un oscilloscopio.
1961 S. Russell e coll. (M.I.T.) realizza Spacewar!.
1964 Nasce Sega Ent. dalla fusione della Rosen Ent. con la Service Games.
1971 N. Bushnell progetta e commercializza Computer Space.
1972 Bushnell fonda ATARI e produce Pong. Nasce il primo sistema da gioco casalingo: Magnavox Odyssey 1TL 200
1975 Nasce la Namco
1977 Sigeru Miyamoto entra in Nintendo. Atari lancia il Vcs2600.

L'epoca classica
L'epoca classica, la golden age del videogioco, dura pochi anni nella cronologia tradizionale ma rappresenta un concentrato di titoli ormai diventati dei veri e propri classici, da Space Invaders a Pac-Man a Donkey Kong.

1978 Space Invaders (Midway) conquista il mercato.
1979 Nasce la Capcom e Asteroids diventa il best-seller di Atari. Mattel lancia il sistema Intellivision Game Console.
1980 Nasce la Activision, primo publisher indipendente. Grandi classici in commercio: Pac-Man, Battlezone, Missile Command.
1981 Arriva sul mercato Donkey Kong (Nintendo) e Centipede (Atari). Negli USA viene pubblicata la prima rivista specializzata: Electronic Games.

Fonte: http://primac2011.weebly.com/uploads/9/2/3/3/9233874/01videogiococronologia.doc                                                                                       
Videogiochi
Videogiochi videogames